Songs for William is a must for fans of "long lost psych classic" Skinful Sinner by the Fickle Pickle Group, based in north London.
Agony Street is the brainchild of Swedish multi-instrumentalist Klas Qvist and percussionist ("including empty cigar boxes and a table") Gudmundur Bragason. Both guys contribute exquisite lead and backing vocals.
Incidentally, Fickle Pickle provided the best Beatles music not performed by the Fab Four in their post-Beatles "runaway band" away from each other solo. Just listen to Pickle's tracks "Sinful Skinful" and "Sandy", and just say "maybe" I'm "amazed". same for me Songs for Williamwhich was recorded in 1993, but only released now!
The music of Agony Street is rhythmic, melodic, joyful and infectious by Sir James Paul McCartney. "Another Sleepless Night" is a nifty, hand-clapped track from To help-Beatlemania era. It's perfect pop. Next, the sitar-driven "Song for William" drips with a psychic vibe that touches on the Pretty Things groove, towards SF Sorrow. The same goes for "Plastic Revolution" with this slight oriental drone that drips its melody in even more sitar and backward mind manipulation.
The tunes continue to charm: "You're in Love" raises the pop bar with glorious vocals and A hard day's Night seduction. The piano "Right Place, Wrong Century" sounds like a very beautiful perfect Gilbert O'Sullivan pop song about being "naturally alone again". But there's a storm cloud hanging over Agony Street's "A Perfect Day for a Breakup," but the cheerful melody belies the rather moody "breakup" and "return to sender" lyrical message.
Then, "I've heard it all before" is another appeal to the dark side — a sentiment rarely found in Hallmark's laid-back "get well soon" card agenda. I guess clever juxtaposition is the axis of inspired pop music. Thank you Ray Davies!
Things get a little tricky with the Beach Boys-inspired "39 Tank," with endless summertime backing vocals over the big waves and a nice Farfisa roller rink vibe. Oh, the perfect pop turns into eternally youthful blood circulation. "Voices from the Other Side" has clever lyrics paired with a cheerful melody. The same goes for "The Voices in My Head", which becomes psychological in a very lucid Syd Barrett way.
Speaking of mental health, Agony Street's "Therapy Hill" sounds like a tongue-in-cheek song with a "solution" worthy of the useless Who's tommy treatment. Next is "Be My Wife," which begins with backwards psychic stuff, then turns into a catchy acoustic tune that takes a melodic shot of a "preacher" as he "crosses the graveyard," who suddenly turn into a strange Eastern European folk dance. Odd! Then, "I Bet They Wish" is more acoustic pop music, which evokes the power pop sound of the (very big!) Game Theory group. Big compliment there!
I don't want to be entirely biblical, but it's an understatement to say that this album is a "overflowing cup" with perfect pop melodies! That said, Songs for William closes the curtain with "Looking for Grand Mal", which is yet another upbeat track (with accordion and a Kinks' Face to face vibe!) which manages to once again evoke the contagious spiritual soul of those Beatles Fab Four from "all those years ago". Thank you very much George Harrison!
To top it all off for the Agony Street album, there are two bonus tracks: "Merry Christmas Anyway" is a very seasonal piano-based single, and "Goodbye Forever", while also being a piano-driven single. , simply echoes the McCartney-infused colors that tickle brain cells with a good pop tune and the message "Ram On"-and, of course, "Give someone your heart, soon right now". Luckily, that long-forgotten North London-based Fickle Pickle has delightfully picked up the slack with a track like "Sunshine Pie", and Klas Qvist and his band Agony Street certainly continue in the race for ever-melodious pop music. very smart.
Sad postscript: Klas Qvist passed away on July 5, 2021. He left a legacy of albums full of "pure pop for today's people". His alter ego group, Citizen K, left three perfect pop albums. To state the obvious: "Ram on" and I really like these discs.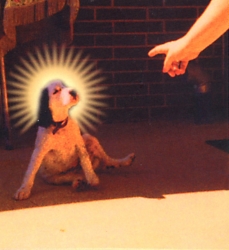 Latest posts by Bill Golembeski
(see everything)
Source link