Related Articles
September 26, 2022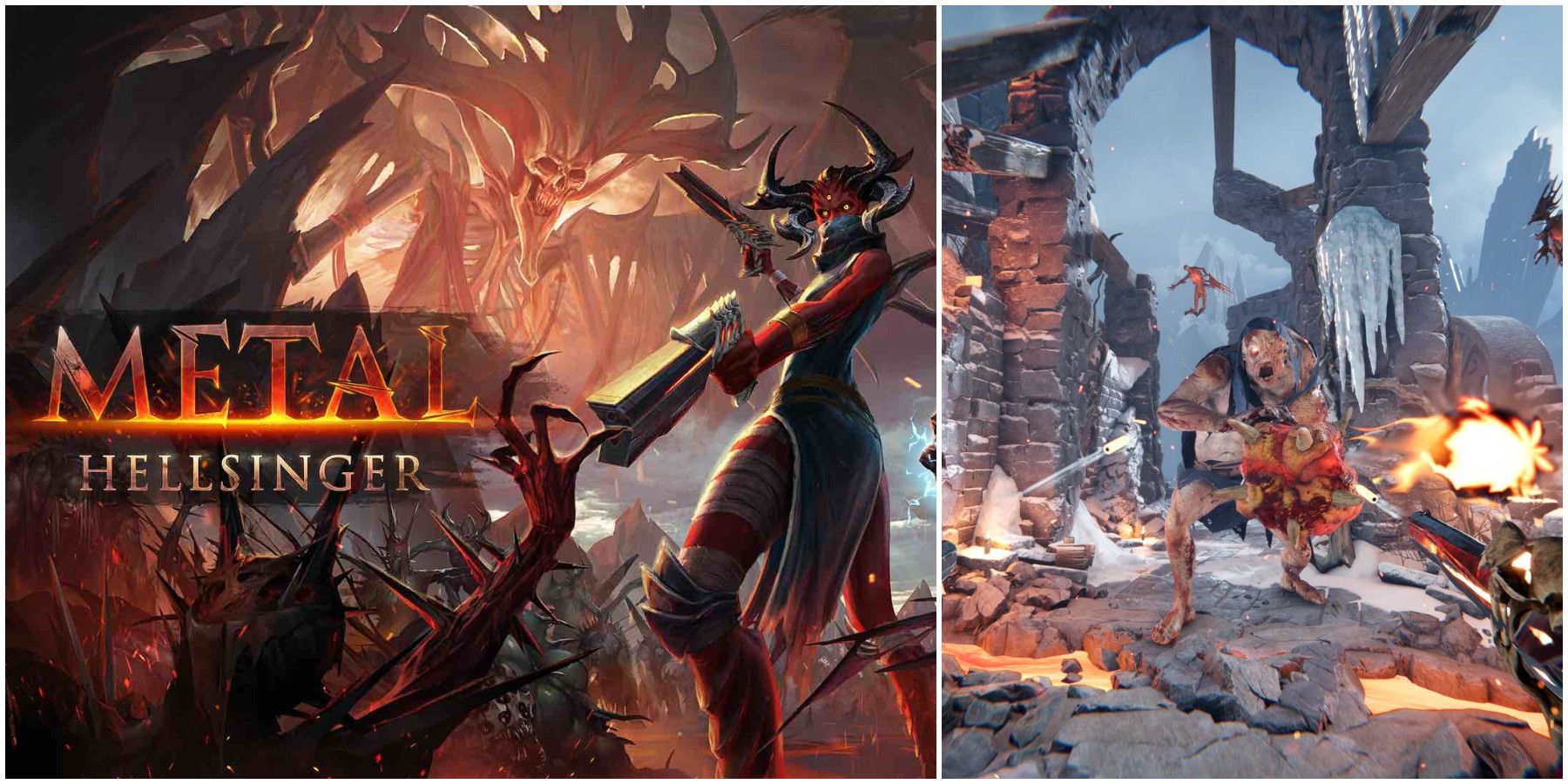 September 22, 2022
What better way to heal than putting on some music? Here are 25 songs for those who just fell in love.
1 in 25
"It's over", Roy Orbison, 1964
Hulton-Deutsch/Corbis Collection via Getty Images
2 out of 25
"I Heard It Through the Vine", Marvin Gaye, 1968
Jim Britt/Michael Ochs Archive/Getty Images
One of the most recognized songs of all time, there are several versions, but Gaye's is the one that stands out from them all. Although the melody has that memorable soulful sound, it's a heartbreaking song about someone finding out their lover is getting along with someone else. Ouch.
3 out of 25
"River", Joni Mitchell, 1971
Gijsbert Hanekroot/Redferns/Getty Images
This is the song to play for anyone who broke up a relationship around Christmas. Mitchell talks about Christmas time, and legend has it that it could be about her late 1960s/early 1970s relationship with Graham Nash. It's also one of Mitchell's most covered songs, including by English pop star Ellie Goulding in 2019.
4 out of 25
"You're so vain", Carly Simon, 1972
Michael Putland/Getty Images
Arguably the song that defined Simon's career and whose story is among the most intriguing in the history of music. Who exactly is this indulgent boyfriend that Simon thinks is "so vain?" Is it ex-lover Warren Beatty, who Simon acknowledged was a verse in the famous cut? There is also speculation that it could be Mick Jagger or the prominent writer Nicholas Delbanco.
5 out of 25
"Go Your Own Way", Fleetwood Mac, 1976
Michael Ochs Archives/Getty Images)
6 out of 25
"Silver Springs", Fleetwood Mac, 1976
Richard E. Aaron/Redferns
The B-side to "Go Your Own Way," "Silver Springs" is Stevie Nicks' take on his famous breakup with bandmate Lindsey Buckingham. Nicks isn't as brutally straightforward as Buckingham was on "Go Your Own Way," but the song is haunting and lets Buckingham know he's giving up on a good thing.
7 out of 25
"I will survive", Gloria Gaynor, 1978
Richard E. Aaron/Redferns/Getty Images
This disco classic might be the most powerful post-breakup song of all time. More than 40 years after its release, the former No. 1 hit still has its place in pop culture, whether in movies, TV, commercials or karaoke. Although Gaynor had other hits, none enjoyed the level of success and iconic status of this moving anthem.
8 out of 25
"Love Will Tear Us Apart", Joy Division, 1980
Chris Mills/Redferns/Getty Images
A glimpse into the tortured soul that was Joy Division leader Ian Curtis. The lyrics address Curtis' marital issues and what he was thinking while dealing with depression. Although it has that quintessential post-punk and synth-pop sound, the lyrics are haunting and take the listener inside the mind of the talented but troubled Curtis. He committed suicide a month before the release of Joy Division's biggest hit.
9 out of 25
"Winner Takes All", ABBA, 1980
Michael Putland/Getty Images
It was the last top 10 single the Swedish quartet earned in the United States. Although Björn Ulvaeus notes that the song is about getting divorced, he claims that it is not specifically about the dissolution of the marriage with his teammate Agnetha Fältskog. It's a beautifully sad pop song that the couple had to perform together.
10 out of 25
"The Breakup Song (They Don't Write Them)", The Greg Kihn Band, 1981
Richard McCaffrey/Michael Ochs Archive/Getty Images
Besides being depressed over his recent breakup, Kihn isn't too happy that there aren't many great breakup songs to drown his sorrows in. So, as a cathartic measure, Kihn decides to sing along to the latter and basically comes up with his own seriously underrated breakup song. Genius.
11 out of 25
"Against All Odds (Look at Me Now)", Phil Collins, 1984
Aaron Rapoport/Corbis via Getty Images
It's never easy trying to get your ex back, knowing it won't happen for some reason. That's what Collins sang on his 80s hit that was part of the against all odds soundtrack. It's a song about feeling head over heels in love, which can be painful even for a stud like Jeff Bridges.
12 out of 25
"Nothing compares to 2 U", Sinéad O'Connor, 1990
Michel Linssen/Redferns/Getty Images
O'Connor has become a household name on the pop scene with her work on this heartbreaking ballad penned by Prince about an abandoned lover trying in vain not to be dumped. The poignantly powerful music video, where O'Connor sheds a few tears, only added to the emotional impact of the song that defined his career.
13 out of 25
"You should know", Alanis Morissette, 1995
Paul Natkin/Getty Images
With a hit, Canada's Morissette went from a nationwide mall-performing pop star to the most anxious female voice of the 1990s. Or at least on a track. To say this breakup was messy would be a severe understatement, and Alanis isn't doing well and wants her ex to know it. But who exactly is she shooting? Ancient Full house star Dave Coulier spoke about it in July 2022. Joey Gladstone, really?
14 out of 25
"Don't Talk", No Doubt, 1996
Tim Mosenfelder/Getty Images
Reworked multiple times, this No Doubt hit started out as a love song and morphed into a song about singer Gwen Stefani's split from bassist Tony Kanal after seven years as a couple. It's never easy being in a band with someone you broke up with, but Stefani and Kanal made it work, and the song was honest and strong enough for the world to take this band to heart. serious.
15 out of 25
"Un-Break My Heart", Toni Braxton, 1996
Mick Hutson/Redferns/Getty Images
Even a multiple Grammy winner like Braxton can be heartbroken. She didn't write that monstrous breakup ballad about begging a former lover to come back and fix things, but she put all her emotion into performing it like a willing ex. It should be recognized as one of the most powerful pop ballads of the 1990s.
16 out of 25
"Cry Me a River", Justin Timberlake, 2002
Getty Images
Although JT didn't come out and said that this song was all about his breakup with Britney Spears, he said it inspired the writing of the song. The ballad about feeling down after a good love gone bad is one of Timberlake's finest songs and won him huge acclaim to kick-start his stellar solo career.
17 out of 25
"Since You've Been Gone", Kelly Clarkson, 2004
Chaz Niell/Icon Sportswire
Clarkson wasn't the first choice to perform the song (Pink and Hilary Duff would have had the first crack), but the american idol songbird more than power-pop ballad justice. A song about being happy to break free from a bad relationship remains one of Clarkson's signature songs and one of the best radio breakup songs of all time.
18 out of 25
"Irreplaceable", Beyoncé, 2006
Jeff Lewis / Icon Sportswire
One of Beyoncé's biggest solo hits, "Irreplaceable" is a tale of the end of a relationship where the male half was not faithful. Whether she's part of Destiny's Child or on her own, Beyoncé is all about female empowerment, especially when it comes to her songs which also help show off her vulnerabilities. It's one of the great breakup songs of the 2000s.
19 out of 25
"Back to Black", Amy Winehouse, 2007
Chris Christoforou/Redferns/Getty Images
There's almost a cabaret feel to one of Winehouse's most popular songs, which Mark Ronson helped write. The basis for the moving number is said to come from the late singer's controversial significant other, Blake Fielder-Civil, who is flying away to be with a former girlfriend. As troubled as the late Winehouse was in real life, she was full of energy and confidence as she sang about romantic despair.
20 out of 25
"Skinny Love", Bon Iver, 2008
Tim Mosenfelder/Getty Images
21 out of 25
"Dancing Alone", Robyn, 2010
Jason LaVeris/Contributor/Getty Images
There's nothing worse than being in the same place where an ex is hanging out and having a good time with someone else. Robyn knows the feeling on her disco-influenced hit that delivers catchy dance-pop hooks. It's upbeat enough to soundtrack cleaning the house or doing the dishes while looking to shake up that romantic funk.
22 out of 25
"Someone Like You", Adele, 2011
Andy Sheppard/Redferns/Getty Images
Adele was trying to cope with the end of a relationship, looking to move on while harboring no ill will towards her significant other. It's a healthy approach but generally better said than done. Then again, singing about it might help, so cast Adele and hope for the best.
23 out of 25
"We'll never get back together", Taylor Swift, 2012
Jun Sato/TAS18/Getty Images
24 out of 25
"Shout at my ex", Little Mix, 2016
Monica Schipper/Getty Images
25 out of 25
"New York", Saint Vincent, 2017
Michael Loccisano/Getty Images
"New York" shows the versatility of a certain Anne "St. Vincent" Clark", who sings about living in the same city as an ex-lover after the breakup. It's a simple song from a point Musically, and even with the melancholy vibe of the melody, we seem to think Mrs. Clark will be fine because she happens to be a strong woman who is comfortable showing her vulnerability.
Jeff Mezydlo has been writing about sports and entertainment online and in print for over 25 years. He grew up in the southern suburbs of Chicago, 20 minutes from the Mascot Hall of Fame in Whiting, Ind. He is also the proud father of 11-year-old Matthew, aka "Bobby Bruin", mascot of St. Robert Bellarmine School. in Chicago. You can follow Jeff on @jeffm401.